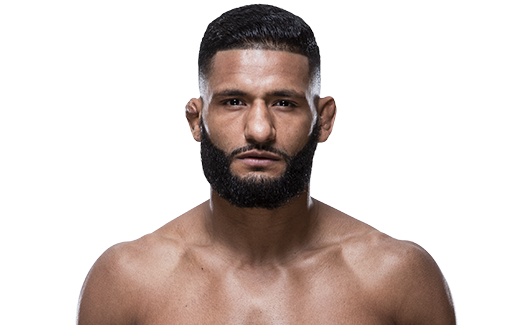 Fighter Info
| | |
| --- | --- |
| From: | Goiania, Goias Brazil |
| Fights Out Of: | Atlanta, Georgia USA |
| Age: | 29 |
| Height: | 6' 2" ( 187 cm ) |
| Weight: | 170 lb ( 77 kg ) |
Biography
Thoughts on opponent, Yushin Okami? To become a legend you have to beat a legend. It's a great opportunity for me to show that I belong at the top, and beating a guy like Okami gets me right up there.
When and why did you start training for fighting? Ten years ago, I decided to follow in my brother's footsteps.
What ranks and titles have you held? 2013 #2 welterweight prospect in the world, amateur WW Southeast champion, TUF 19 middleweight finalist. Purple belt in BJJ
Do you have any heroes? My parents
What does it mean for you to fight in the UFC? It's a dream come true. I've been working to get here my whole career.
Did you go to college and if so what degree did you earn? No
What was your job before you started fighting? I was a lumber and kitchen associate at Home Depot
Favorite grappling technique: Triangle
Favorite Striking technique: Left high kick

• Team Dillashaw on TUF 25

• Team Edgar on TUF 19

• Pro since 2010

• Five wins by submission (rear naked, kimura, 2 triangle, armbar), three by KO

• Loss to Gordon snapped four fight winning streak

• Four first round finishes

• Brother Douglas is an MMA pro with a 29-7 record