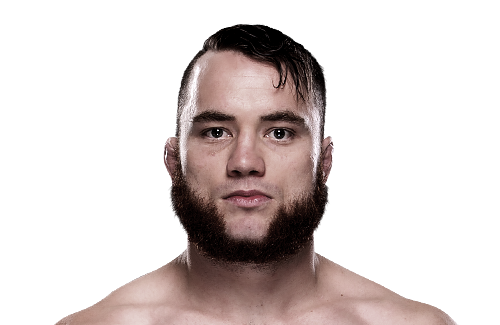 Brendan
O'Reilly
6-1-1

W-L-D
Fighter Info
| | |
| --- | --- |
| Nickname: | The Badger |
| From: | Melbourne Australia |
| Fights Out Of: | Brisbane Australia |
| Age: | 28 |
| Height: | 5' 9" ( 175 cm ) |
| Weight: | 155 lb ( 70 kg ) |
Biography
Thoughts on opponent, James Moontasri? James looks like a talented and athletic opponent. I'm excited to face such an opponent, as it's worthy opponents like this that bring out the best in me as a martial artist.
TRAINING: As usual, my training is a combination of striking, Jiu-Jitsu and wrestling, along with specific strength and conditioning sessions designed specifically for this fight. As the fight draws closer the intensity picks up and I feel sharper and faster each day.

When and why did you start training for fighting? I started training in boxing when I was 15, and from there it just snowballed into professional MMA. I have always just enjoyed fighting and analyzing combat situations, so I feel it was a natural progression for me.

What ranks and titles have you held? I'm the FURY MMA Lightweight Champion in Australia.

Do you have any heroes? My parents are my heroes.

What does it mean for you to fight in the UFC? It means a great deal. I've worked so hard, and to now be fighting in what is considered the top organization in the world is a great honor. I'm extremely proud, and will continue to work hard and turn some heads.
Did you go to college and if so what degree did you earn? I have a Bachelor of Applied Science degree from the University of Queensland, and also studied strength and conditioning at the Australian Institute of Applied Science.

What was your job before you started fighting? I was a stable hand, and trained horses. I now own Gamebred Combat Club, and continue to work as a coach which I love.

Specific accomplishments in amateur competition? Won State freestyle wrestling championship 2012, won State Greco-Roman state championship 2012

Ranks in any martial arts styles: Brown Belt in BJJ under Bruno Lemos (Alliance Jiu Jitsu)
Favorite grappling technique: Boston Crab

Favorite striking technique: Flying knee
• Team Australia on TUF Nations
• Has won 3 of last 4

• Pro since 2009

• Two first-round finishes

• Two wins by submission (2 RNC), one by KO