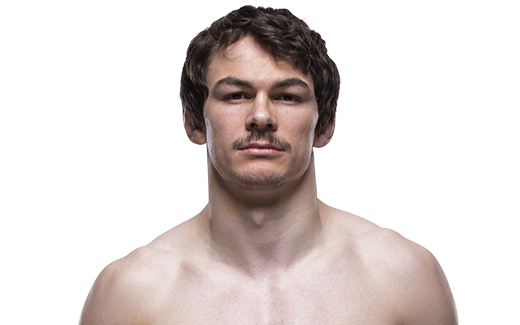 Olivier
Aubin-Mercier
12-3-0

W-L-D
Fighter Info
| | |
| --- | --- |
| Nickname: | The Canadian Gangster |
| From: | Montreal, Quebec Canada |
| Fights Out Of: | Montreal, Quebec Canada |
| Age: | 29 |
| Height: | 5' 9" ( 175 cm ) |
| Weight: | 155 lb ( 70 kg ) |
More Olivier Aubin-Mercier
Biography
TRAINING: I'm training six days out of seven, normally once or twice a day. Two times conditioning, two or three sparring sessions a week.
When and why did you start training for fighting? I saw the first fight between GSP and Matt Hughes when I was learning English in Victoria. I was 17 at that time and I have been a fan of MMA since that day. I started training three or four years ago, when I wasn't sure if I was joining the judo national team that year.
What ranks and titles have you held? TUF Nations finalist
Do you have any heroes? GSP
What does it mean for you to fight in the UFC? The beginning of my dream
Did you go to college and if so what degree did you earn? I went to CEGEP for two years, studying Multimedia.
What was your job before you started fighting? I was doing some web design, was a private trainer and I was working in a coffee shop
Specific accomplishments in amateur competition? Judo - Two-time junior national champion, three-time senior national medalist. One year on the national team
Ranks in any martial arts styles: Black belt in judo, brown belt in BJJ, blue belt in Taekwondo
Favorite grappling technique: RNC
Favorite Striking technique: Boxing
Team Canada on TUF Nations
Nine of 12 wins by submission (8 RNC, inverted triangle kimura); one by KO
Has won seven of his last nine