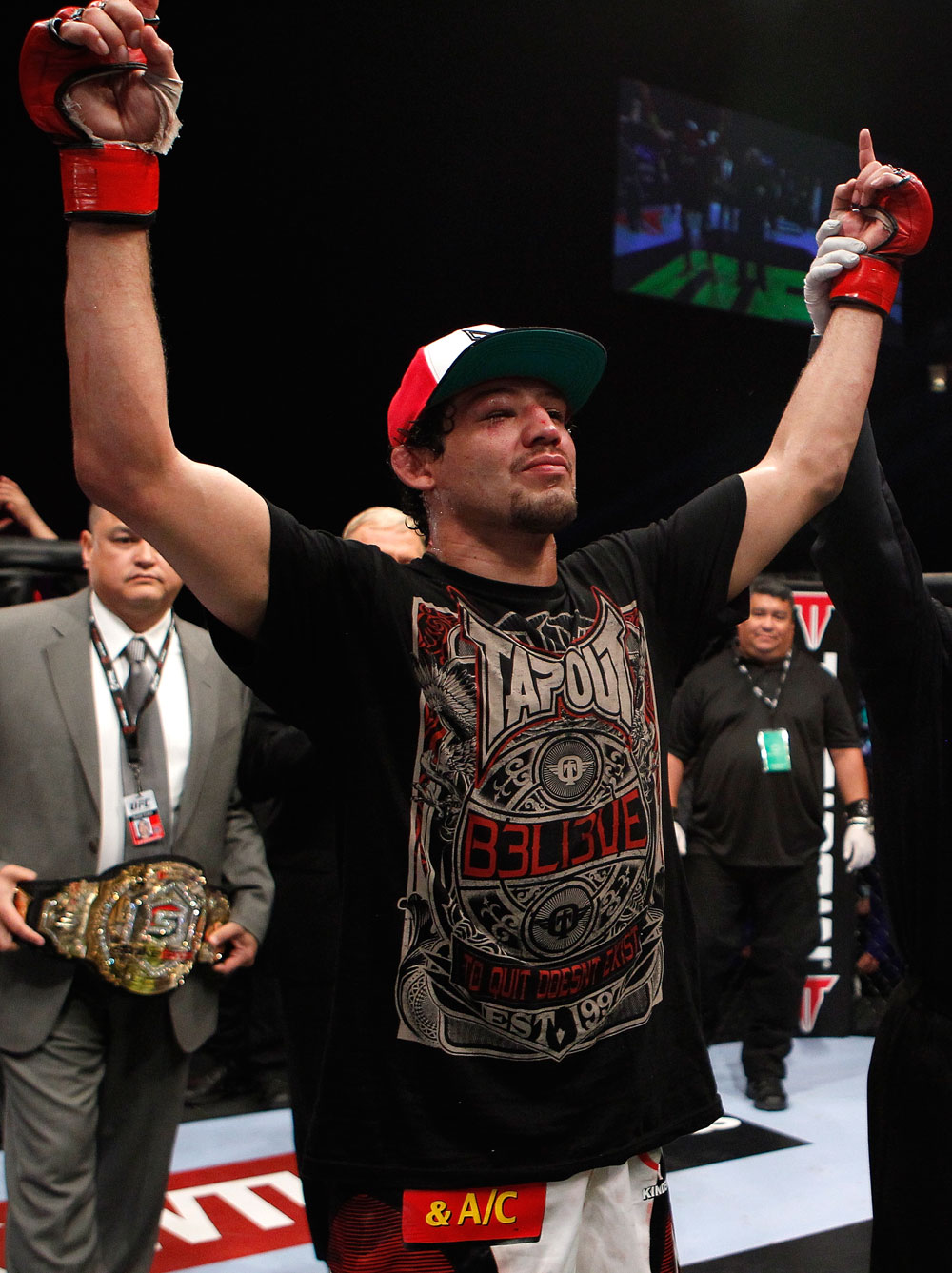 Gilbert "El Nino" Melendez may be newcomer to the UFC, but he's a veteran of mixed martial arts. The 30-year-old California native brings his 21-2-0 record and seven-fight winning streak into his highly-anticipated showdown with UFC lightweight champion Benson "Smooth" Henderson" (17-2-0) on April 20 at UFC on FOX 7.
When Strikeforce shuttered its doors last January, the organization dissolved with Melendez as its reigning lightweight champion. Having never been unseated as a titleholder technically makes his matchup at UFC on FOX 7 a "champion vs. champion" bout. Yet as much as a "W" would catapult him to the top of the UFC lightweight ranks, Melendez also views a victory as job security.
"You're only as good as your last fight," he said. "If I'm not getting up and going to work, I can lose my job at any moment. There's no offseason here; that's why I train nonstop. I felt like I plateaued in Strikeforce, and I feel reborn here in the UFC."
If you're determined to be reborn in whatever your personal fitness goals are, try these tips to help you evolve.

GET YOUR MIND IN THE GAME
That "win or go home" mentality is what pushes top-tier athletes like El Nino to reach — and retain — success in such a competitive arena. For MMA newcomers and hopefuls, simply tapping into the type of unwavering self-motivation Melendez displays is an ideal starting point.
"Self-motivation is an important part of reaching new limits in training, adds Andy Hennebelle, NASM-CPT, CSCS, USAW, a strength coach at the UFC Gym in Corona, Calif. "Our bodies adapt to the resistances we put upon them. The most important aspect of training is pushing limits, going beyond the last benchmark, and setting new personal bests."
BUDDY UP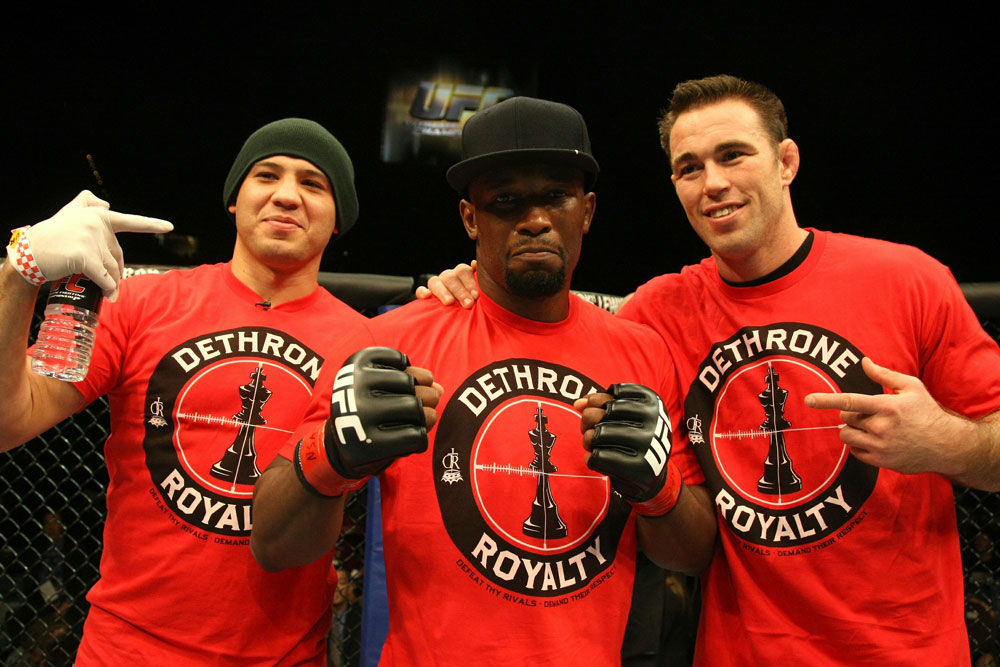 "Anxiety builds and things break — mentally and physically — if [a fighter] is not in shape. Get a partner and run. Run stairs. Run sprints. People who don't train with a partner tend to slip out easier. That extra push a partner gives helps. Like, I can't say no to Jake Shields when he tells me to do extra [drills]. Or I'm not going to say no when my standup coach tells me to run. I just do it."
ROTATE YOUR EXPERTISE
"Get on a 12-week cycle where you're working on your strength, power, and speed. Do four weeks of Olympic lifts. Then do four weeks of kettle bell Olympic lift training with lighter weights and higher reps. And finally, do four weeks of agility training to work on speed. That's a good start."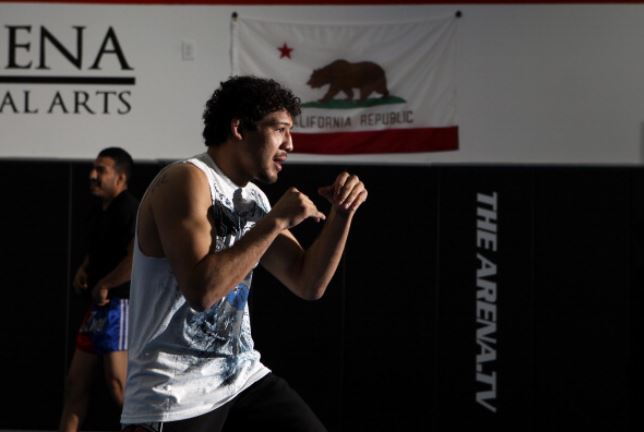 HIT IT UP
"It's too simple to say you should work on just one thing, but when you're getting started, work the [heavy] bag. Get your punch count up and focus on your form. A habit I sometimes see in younger fighters is that they put too much stress on sparring and grappling."
FUEL THE MACHINE
"Make it easy on yourself by shopping at places like Whole Foods, or somewhere that offers high-quality foods. Also, maximize food with calories. Think about it — a slice of bread is 100 calories, but so is a bowl of beans. I'm going with the beans as the healthier and more filling option."