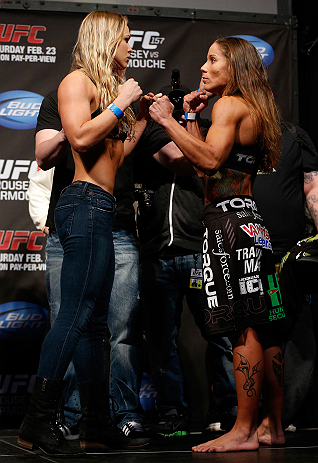 "Sitting inside of the Honda Center last February, Julie Kedzie might have been experiencing a tingling sense of familiarity. Six years earlier, she had helped blaze a trail for other women to walk. It was Kedzie who stood across from Gina Carano in the first women's match ever aired on live U.S. television. Now, here she was watching, waiting for Ronda Rousey and Liz Carmouche to become the first women ever to walk out and compete in a UFC Octagon.
"'When they were walking out, I started crying. Totally bawling,' said Kedzie, a 10-year veteran of the sport who recently announced her retirement. 'I was with a friend of mine, and she said, 'Julie, hold it together.' It was just that I couldn't believe this moment was finally here. It was so cool.'
Read the full article.