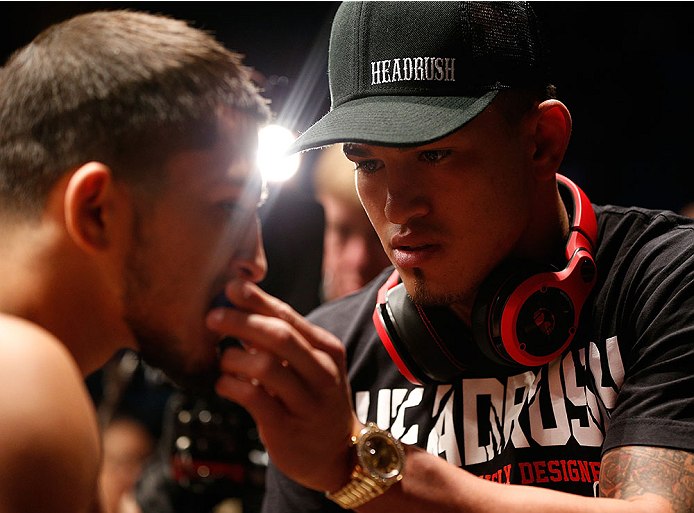 "Just call it brotherly love.
"Fans of UFC featherweight Clay Guida might recall a head-shaking prefight ritual between him and brother Jason Guida. Before every one of Clay's fights, in the prefight prep point, Jason would slap his younger -- and significantly smaller -- brother in the face, seemingly to prepare Clay for his fight.
"Whap! Whap! Whap!"
Read the full article.