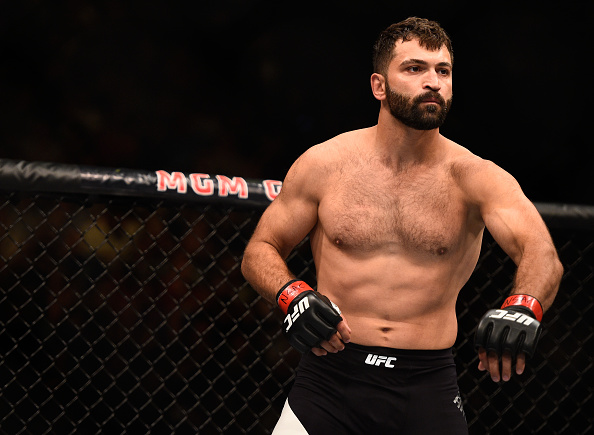 Andrei Arlovski's return to the UFC quickly went from a fun story to something potentially special, as the former heavyweight champion rattled off four straight victories, including a first-round knockout win over Antonio Silva and an epic four-minute back-and-forth triumph over Travis Browne.

Written off following his struggles under the Strikeforce banner, the resurgent veteran was once again in the championship mix, a win or two away from challenging for the title he held nearly a decade earlier.

Over the last 18 months, however, things have gone south for "The Pit Bull," as he enters Saturday's showdown with Marcin Tybura on a four-fight losing streak where each contest has ended inside the distance.

With each successive loss, the 38-year-old Belarusian has been faced with more questions about his future, his motivations and whether he's contemplated calling it quits.

"Not after four losses and not like this, that's for sure," Arlovski said quickly when the subject of retirement came up, the speed of his response underscoring the sense of urgency he carries into the cage with him this weekend in Singapore.
RELATED: Arlovski matchup with Tybura | Singapore Fantasy Preview | Three fighters On the Rise

While some fighters refuse to acknowledge or accept the reality of their situation as they prepare to once again enter the fray, the veteran heavyweight opts for brutal honesty instead.

"I'm not in any position to pick any fighter, any opponents right now," he said, knowing that despite his veteran standing and a career forged against some of the biggest names in the history of the division, his four straight losses give him little room to argue for a different assignment. "UFC gave me the fight with Tybura in Singapore, so I'm going to fight Tybura in Singapore."

What Arlovski can control in advance of Saturday's co-main event at Singapore Indoor Stadium is his preparations and this time around, the long-time Jackson-Wink MMA staple has struck out on his own, venturing to Florida in order to be closer to his son and make his own schedule.

"I'm an independent fighter right now," joked Arlovski, who has been sparring at American Top Team while stationed in "The Sunshine State" and starting his days before dawn in order to ensure he's at the top of his game when he steps into the Octagon for the 23rd time this weekend.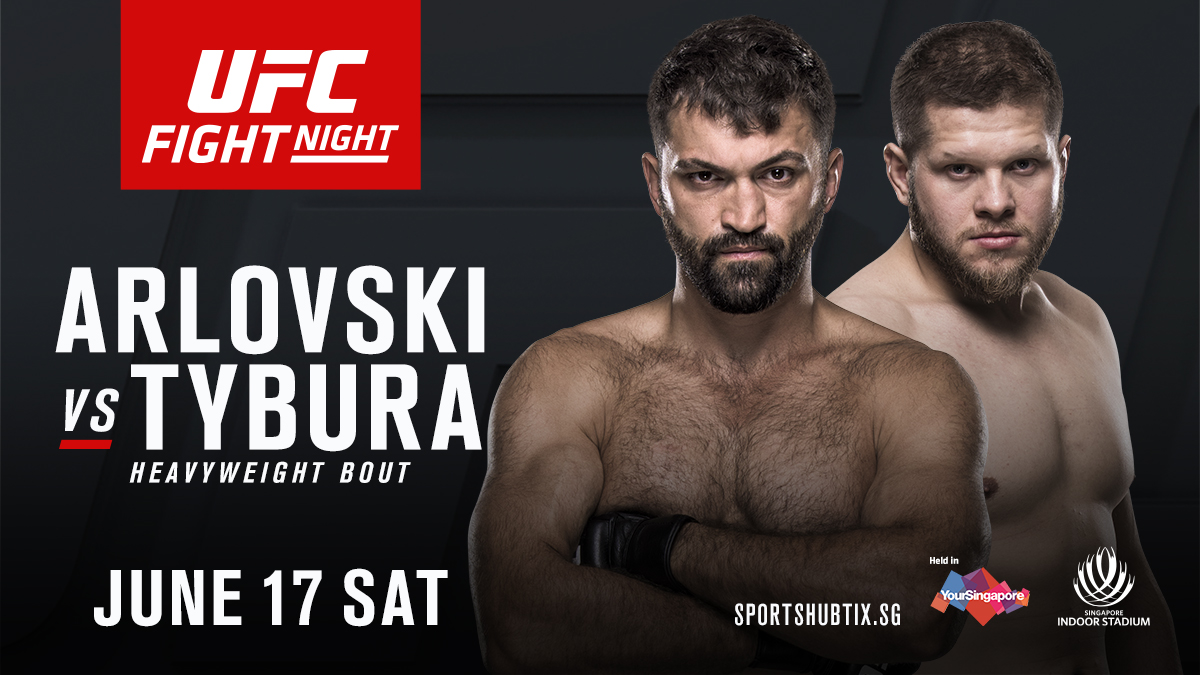 As you would expect, the string of setbacks weighs heavily on the proud veteran as he prepares to face the 31-year-old Tybura. He's taken the time to analyze each of his losses – to examine what went wrong against Stipe Miocic, Alistair Overeem, Josh Barnett and Francis Ngannou – and he's eager to show that he's made the adjustments needed to halt his skid and once again start climbing the divisional ladder.

"Each fight, each mistake was in the back of my mind as I prepared and I addressed them," Arlovski said of his string of losses and their impact on his preparations for this fight. "I consider myself a smart person, a smart fighter, so I took lessons and I know what went wrong, so it doesn't make sense right now to complain or point to someone.

"Hopefully, the next fight is going to be better and I will start everything from a new beginning."

Though not backed by as much hype as Arlovski's last opponent, Francis Ngannou, Tybura's arrival in the UFC piqued the interest of ardent observers who watched him accumulate a 13-1 record while competing in Poland and Russia. After coming out on the wrong side of the result in his promotional debut, the promising heavyweight has seemingly found his footing, collecting back-to-back stoppage victories over Viktor Pesta and Luis Henrique to break into the rankings and build a little momentum.

A well-rounded talent with better movement and athleticism than one might anticipate for a man of his stature, Arlovski is acutely away of the fact that Tybura is a tough out and that looking past the man he'll share the cage with in Singapore would be foolhardy.

"Tybura is a very aggressive fighter," he said of his Polish opponent. "He has great kickboxing technique, so I have to be worried all the time; he's very dangerous. One step at a time and we'll see what happens after."